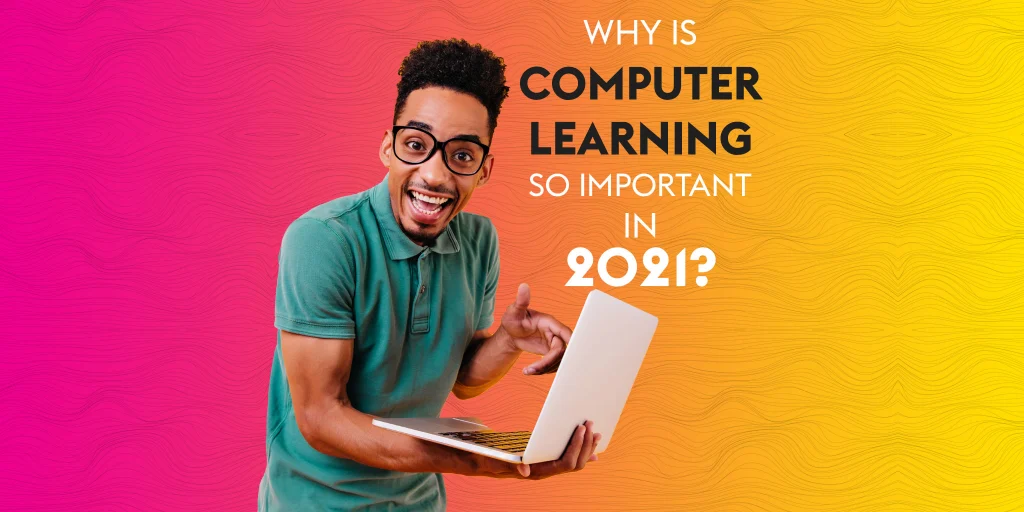 In today's world, every student in schools everywhere is learning how electricity works, how to prove a primary theorem, how to dissect a frog. That does not mean they want to become electricians, mathematicians, or biologists. Not every child chooses to pursue those careers. These subjects are taught so that students learn how the world works around them.
In the same way modern-day kids also need to understand what an computer algorithm is and how the internet works. Even though computers have an impact on every field of work today, we regret the fact that most schools in India do not teach how computers work.
Learn Computer Academy teaches students how to build websites and develop web applications. If you think we will make every student learn to code, you are probably wrong. We believe kids should learn computer science and application which is a much wider field about learning how technology works, how software is changing our world, and how to participate in that world.
Computer application is about more than just technology. It's helps us to improve our about logic, problem-solving ability, and creativity.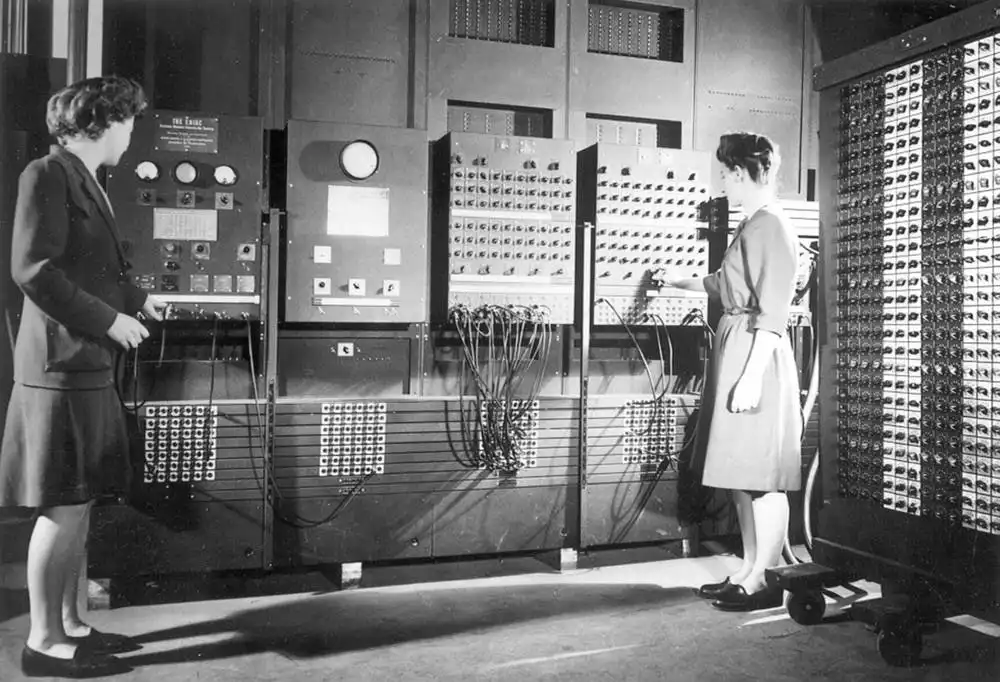 Here is a picture of the first computer made in 1943. The first computer program was written in 1843, so technically speaking, computer science is not limited to technology.
Building technology is not all that computers do. That is about problem-solving by devising algorithms. Ada Lovelace wrote algorithms even before the computer was invented, which I consider proof of the point I am making. You can read about her here.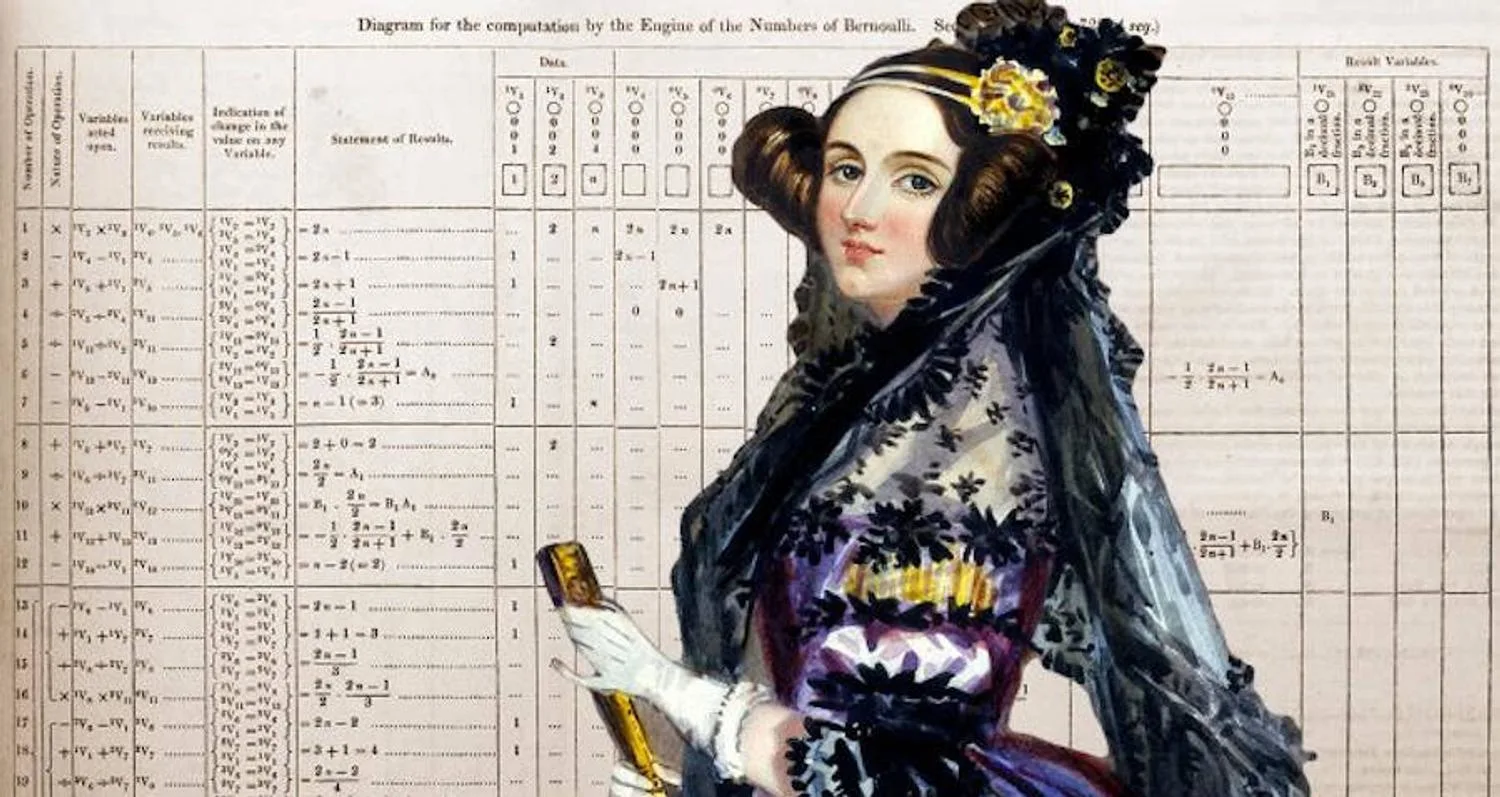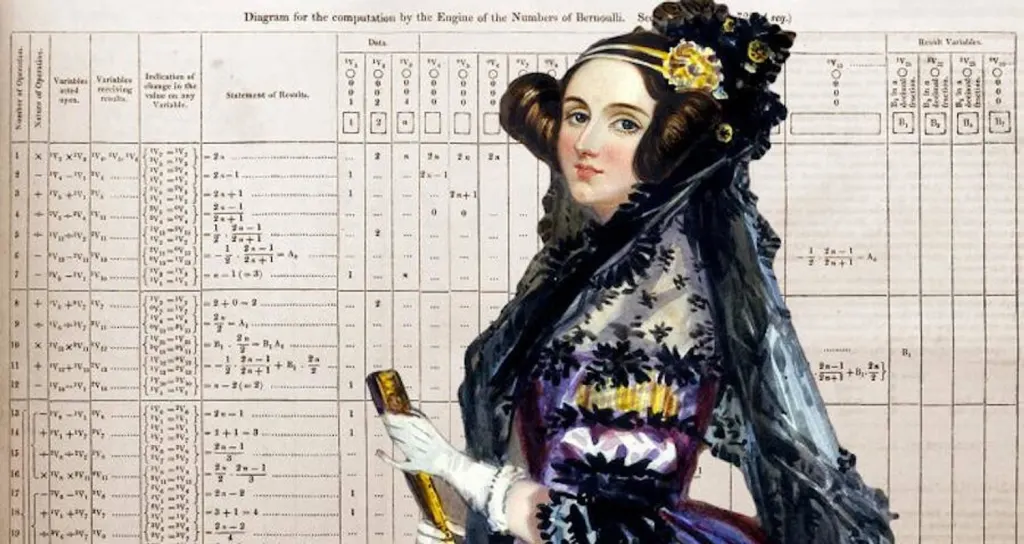 As a result, computer science is no longer just a skill for securing a job. Today, computer science is an integral part of any job you intend to have in 2021.
Those who claim computer science is not for everyone are missing the point. It does not matter whether you like the subject or not. Computer science is just as necessary as math, biology, physics, etc. In school, we do not learn these subjects because it is fun. Knowing them helps us to function better in the world and appreciate it better.
We use math to understand our purchases, loans, and the value of what we pay. Understanding basic computer science gives us a greater understanding of the internet, how gadgets communicate, and how technologies can impact our lives.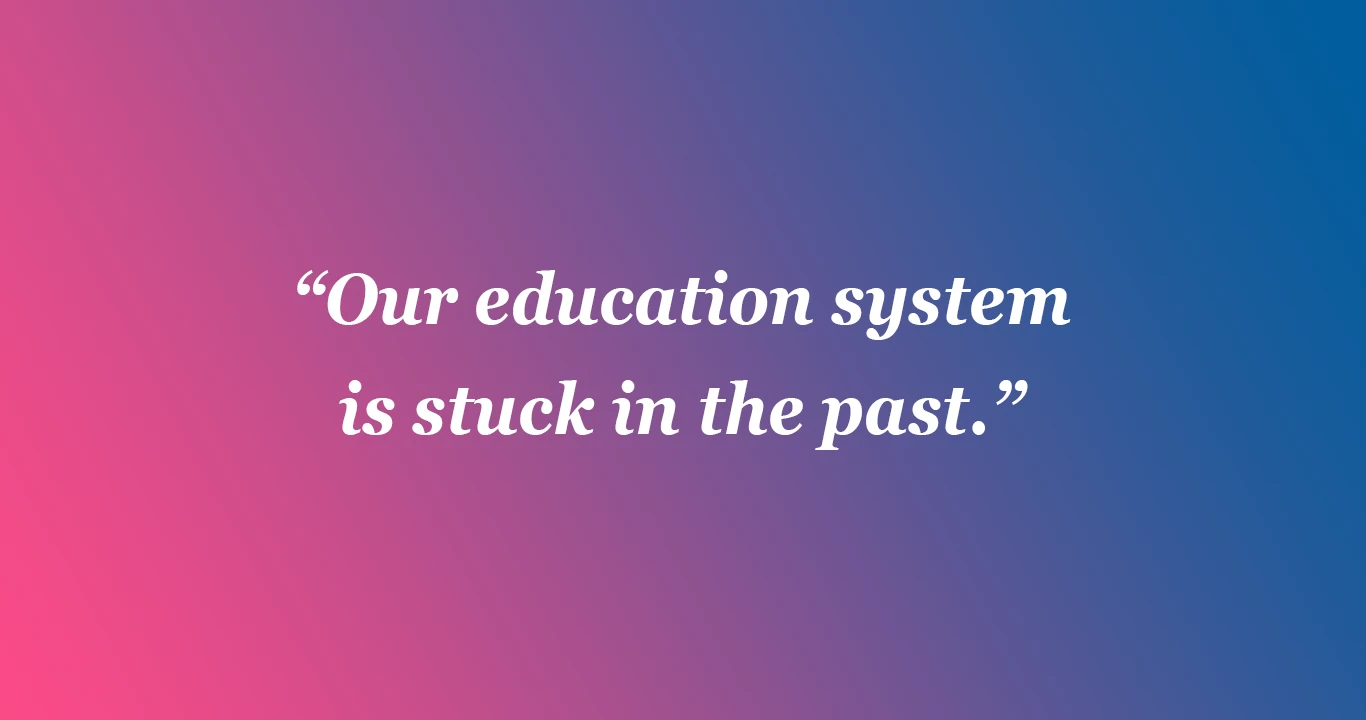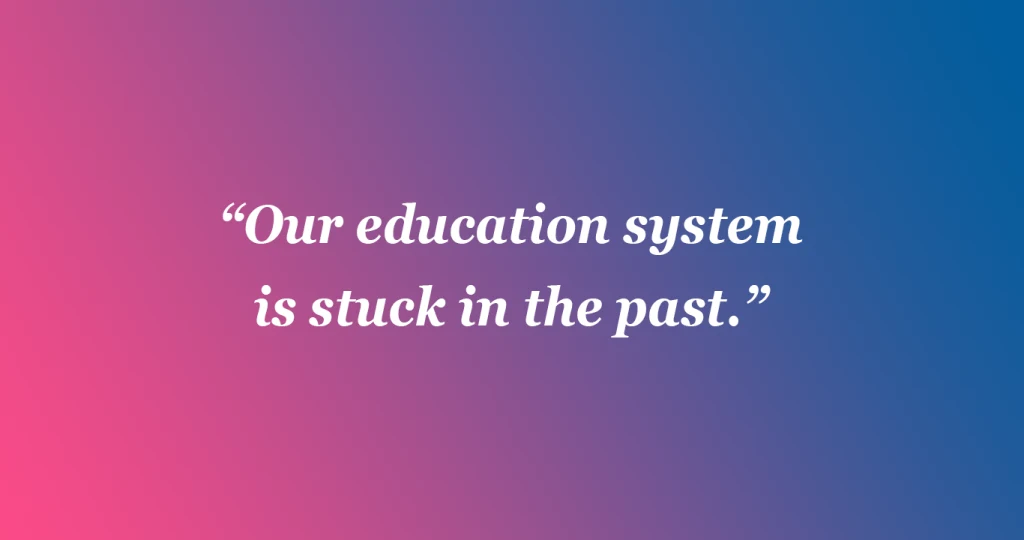 Our public education system is inherently flawed, so the real question is: can it evolve? In addition to a broken system, we are also suffering a social hardship. Is learning computer science feasible for every student?
Today, computer knowledge is an essential requirement for many jobs. Unfortunate students, in this society, must be computer-literate because that will make them better prepared for the modern job market or higher education.
Besides, this will help them get more lucrative jobs. In conclusion, a lack of basic computer skills certainly seems to impede a person's development.
Despite having had exposure to computers, most of these worthy students had never used one and thus had no understanding of computers. As governmental schools are doomed to lack adequate C-labs, we should advise every student to quickly acquire a basic level of computer literacy so that at least they can keep in touch.
It would be beneficial for young ones to get accustomed to computers earlier rather than later.
Most private schools offer computer education, but many public schools and other institutions lack quality computer education in our country.
One of the primary causes of this problem is the absence of a well-maintained, functional computer lab. The availability of high-grade teaching resources is another challenge that many institutions run by the government face.
In a rapidly changing world, the use of Information and Technology in learning environments will be highly beneficial to maximizing the potential of all learners. The use of educational software and computers in classrooms directly affects student learning outcomes.
Why do government schools need a computer lab? Computer knowledge is nowadays a basic necessity in the modern world. Computer literacy can help students be more competitive in today's learning environment.
Additionally, this boosts their chances of getting a higher-paying job. Computer illiteracy is a barrier to academic development.
What is the significance of computer literacy?
It has been proven that computers can provide rich content that helps the users learn topics, new techniques, gain more knowledge about various subjects, and apply the knowledge gained to improve performance in different subjects. The learning process becomes more entertaining and engaging with computers.
Enrolling in a computer center is not enough students must be interested in learning as well. An enthusiastic student must own a computer at home. Besides, students must find the best place to learn. However, finding the best place is not too easy.
So, how can we distinguish between a good institute and a top institute? The criteria should be as follows:
Successful students are the benchmark of any institute. We can find out an institute's success rate from its website.
An institute that considers its social media presence to be top-notch must have its website.
Next, come its facilities and infrastructure. In 2021, an institute must possess high-end computers with high-speed internet facilities with amiable classroom ambiance.
The most important criteria are highly qualified mentors and guides. Every child views the world from a different perspective. Mentors need to be aware of that and treat students accordingly.
We live in a constantly changing world. In contrast, the Indian education system is not evolving along with the world. The same is true for most computer training institutes. We must avoid those hardwired institutes with orthodox views.
Top institutions need to teach their students how to apply their knowledge to real-life situations and cash in on that knowledge. That frustrates me when I find this absent in their curriculum.
Now the question is, where can we find a computer training center like this? That is easy! Just Google it. Learn Computer Academy is ranked at the top of the Google search results if you come from Habra.
To find us, use the Google map and type Learn Computer Academy Habra. You will find our phone number, email, website address, social media links, everything from there.
Our efforts are paying off at Habra for students who wish to make their careers on computers. We specialize in offering basic computer training up to professional training in web development and design. We assure you that once you join us, you will succeed. On our official website www.learncomputer.in, it is available for you to see our assertion.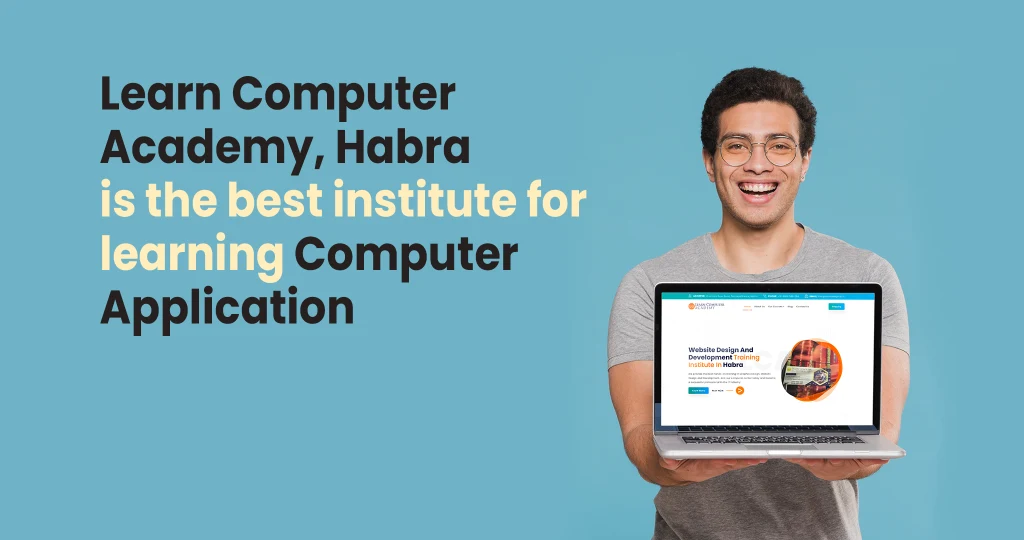 Why should you choose Learn Computer Academy for learning basic computers?
Learn Computer Academy's training is up-to-date with the latest technology. We believe you would prefer learning from professionals and experienced mentors.
What we offer:
Finally, in my opinion, having gone through this prolonged writing, you understand there are many reasons to learn computer skills in 2021, and what makes Learn Computer Academy extraordinary from other computer training centers.
To conclude, have you read this all the way through? In that case, I sincerely appreciate your attention. If you find this article helpful, please do not forget to share it and spread the word. It motivates us to keep doing our work. Share Learn Computer Academy's website with your friends living in Habra, West Bengal.