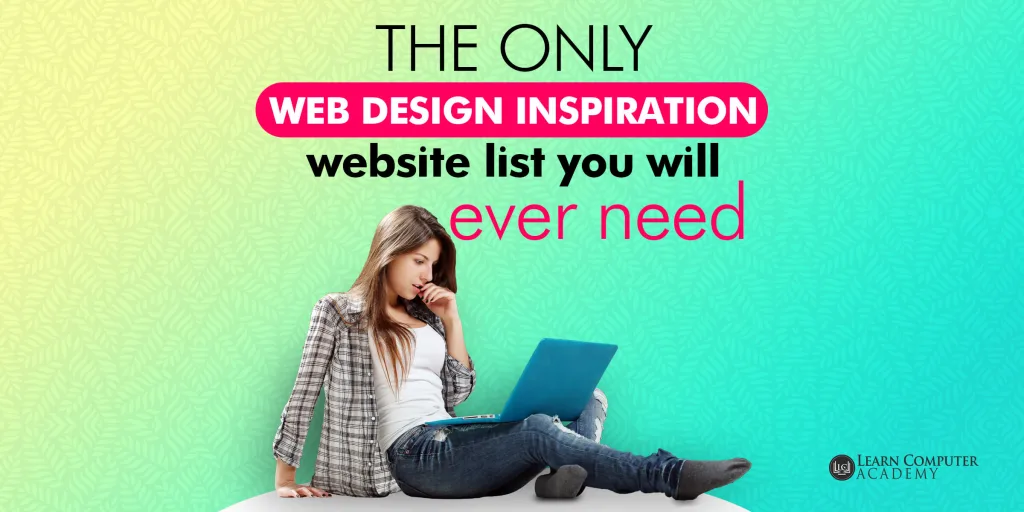 Are you in a search for website design inspiration and ideas that will help you in your next project? Maybe you have googled for website designs and still can't find that something you are looking for.
Well, as a web designer, I understand your pain. Therefore, here is the only web design inspiration website list you will ever need.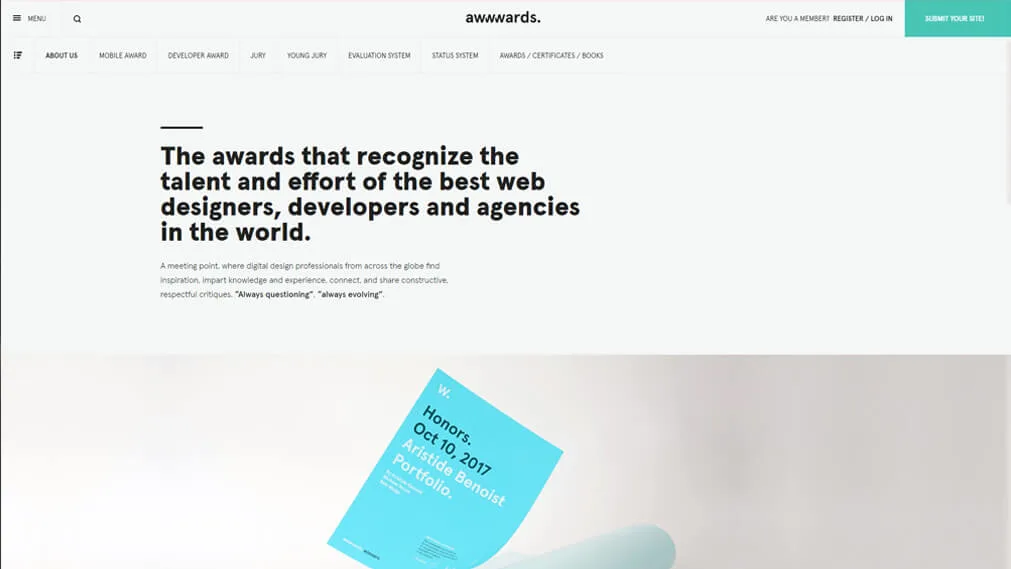 Awwwards is a web design and development competition website where professionals can submit their website and vote for other's websites.
The main aim of Awwwards is to promote the best of innovative web designs from individuals and agencies. In addition, they award the best submission of the year at the Awwwards conference which takes place in USA and Europe.
Awwwards is a very good website if you are looking for your next web design inspirations.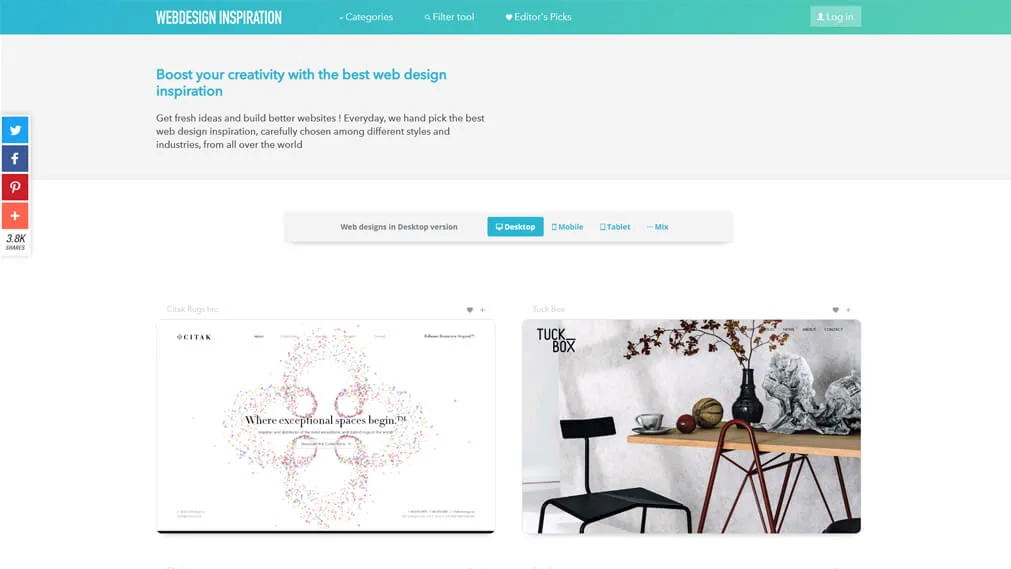 As the name suggests, Webdesign Inspiration is a library of websites that you can look for inspiration. Importantly, the website is updated frequently for your regular dose of creativity.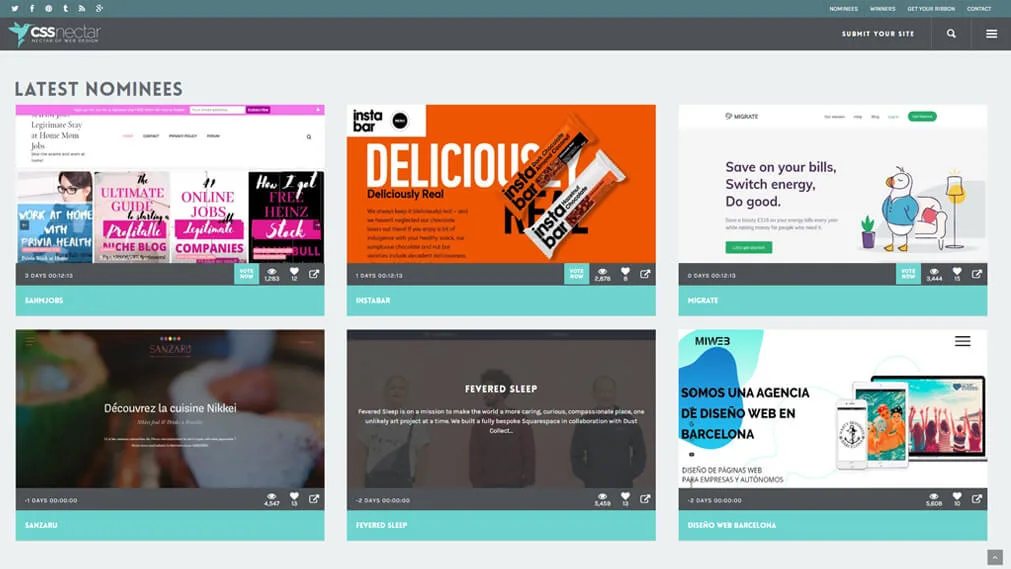 CSS Nectar is also a website design showcase for web designers and developers. Similar to the previous 2 websites, they too update their gallery regularly.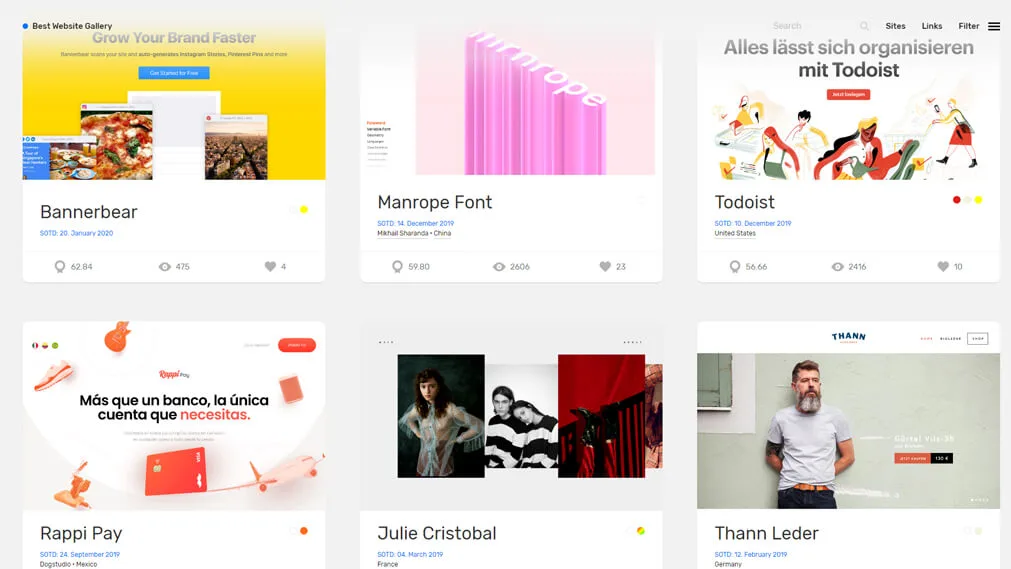 The best feature about this website is, they also show screenshots of inner pages for each site. This feature helps us to see how all the pages looks without going into the site. In addition, it also helps us to see the design relations of all the pages in a site.
Site Inspire has a good sorting feature and you can search by- Styles, Types Subjects, and Platforms. Moreover, there is also a search bar which can find results for you instantly.
Personalwebsite.top claims to have a list of 100+ handpicked personal websites. The portfolio websites here are categorized into various categories.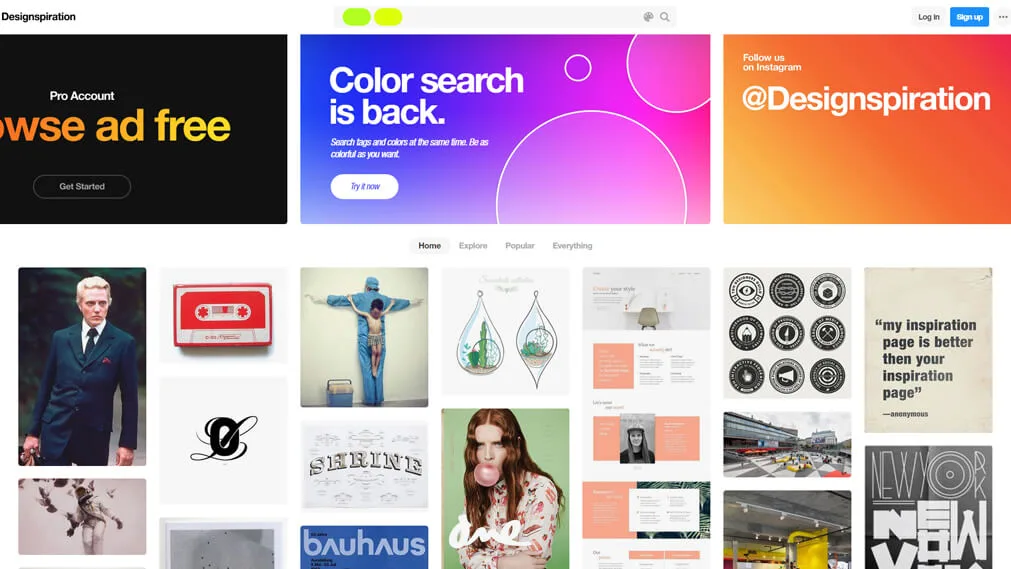 Designspiration is another web design inspiration website. However, it is not a dedicated web design inspiration website and contains several graphics design works too.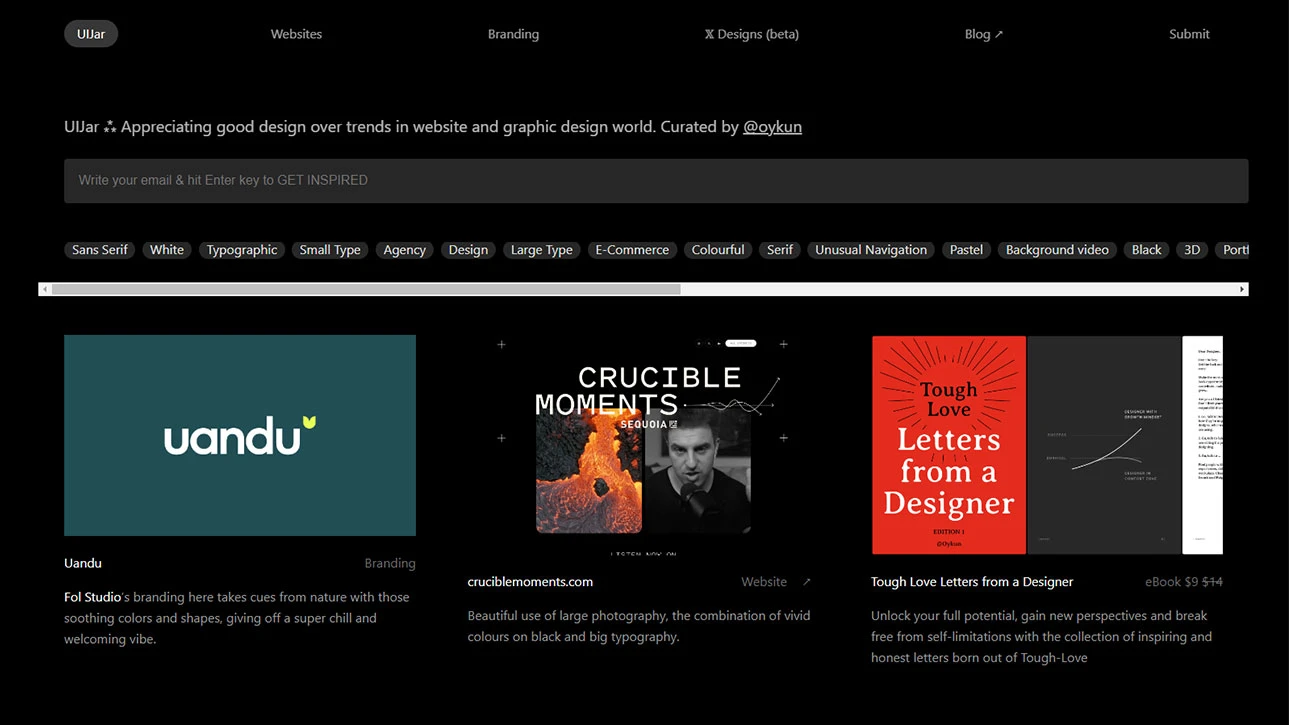 UIJar ⁂ Appreciating good design over trends in website and graphic design world.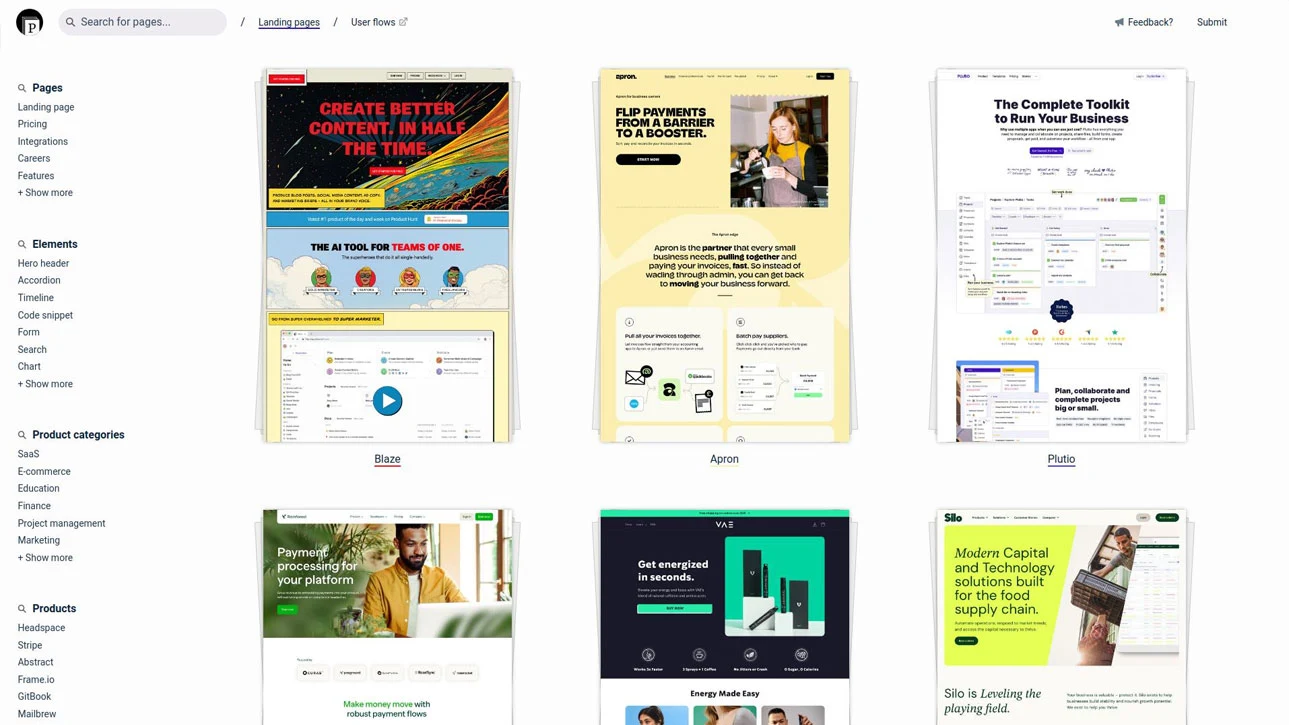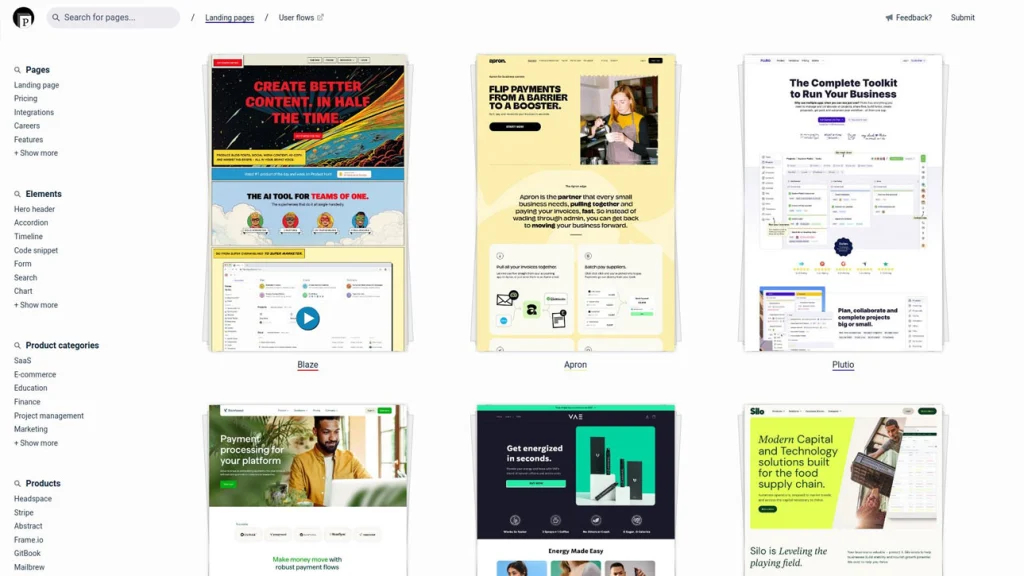 The website is a Inspiration Galore for landing page.. Its a sister website of screenlane.com, a inspiration website for App Screens and pageflows.com, a website showcasing product onboarding design flows.
99designs is a popular freelancing website. They have their own gallery of beautiful web page designs by Top Level designers.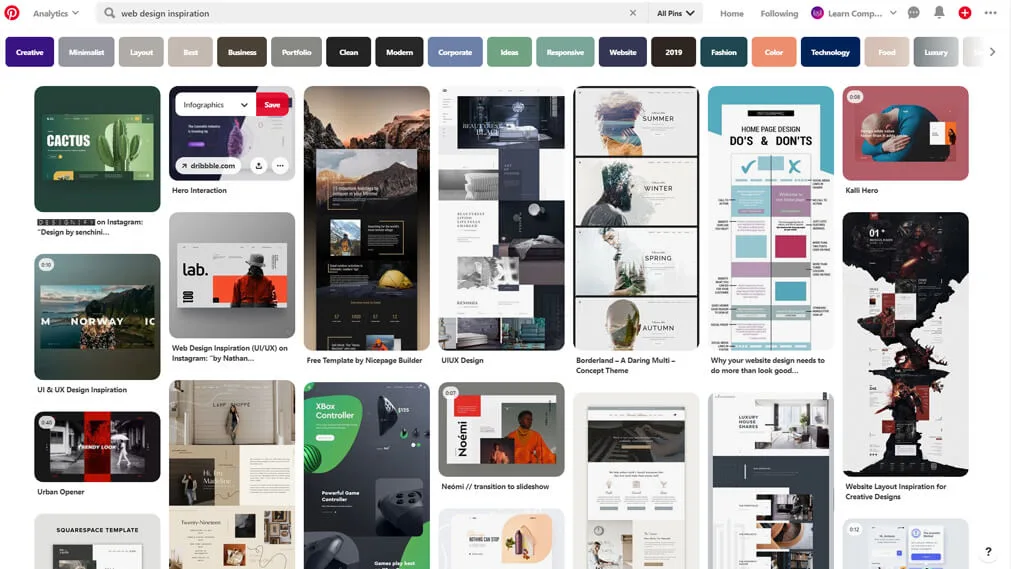 Pinterest is a collection of all kinds of graphics design. You can find creative website designs here too.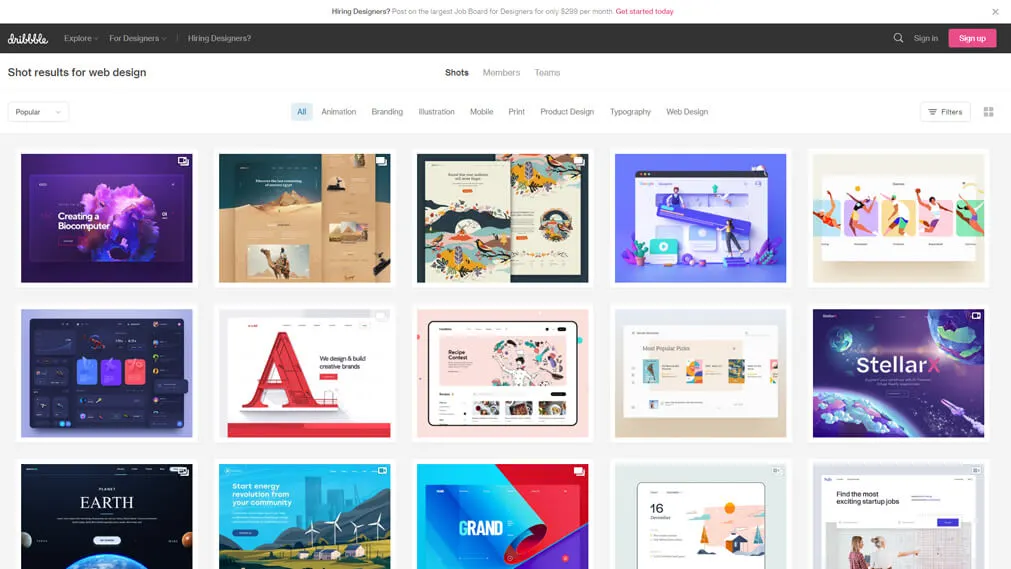 Dribbble is a premium portfolio showcase website. Along with Website Design, you can also find various graphic designs and artworks here.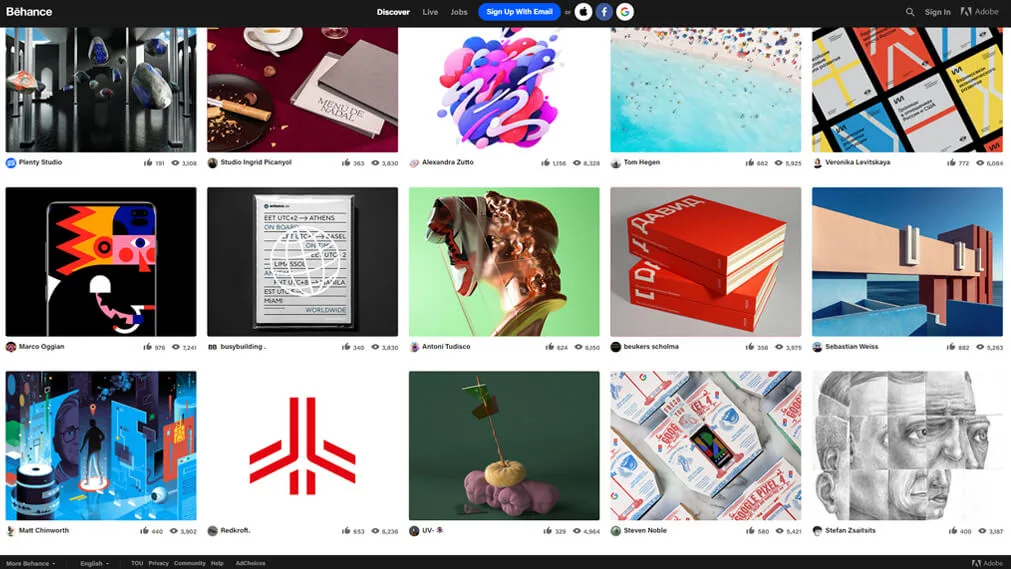 This website is owned and curated by Apple. Like dribbble, it also showcases various types of graphic design and illustrations. In addition, it also has a large collection of website designs.
Csswinner is another website where designers submit their websites to get feedback.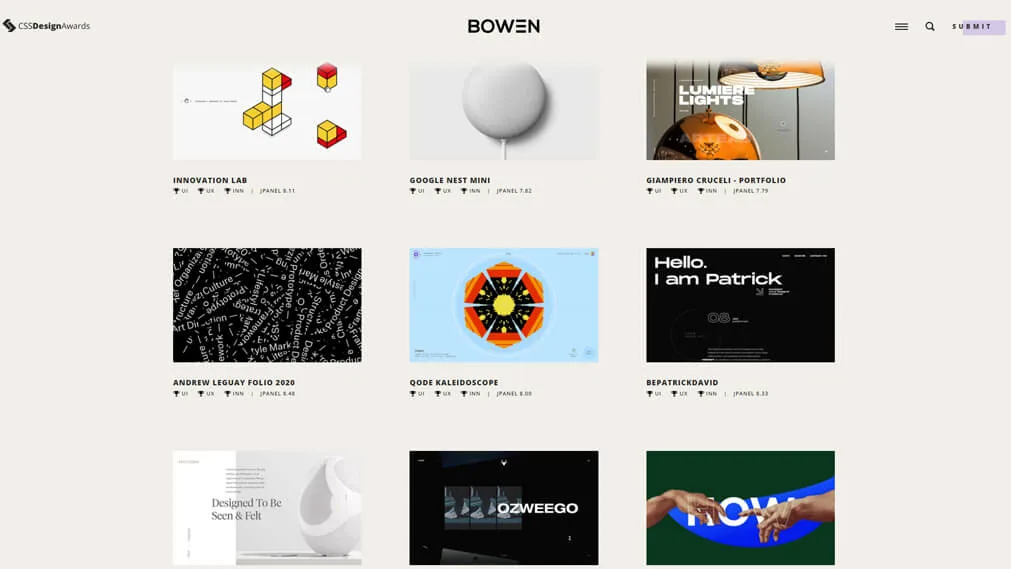 Similar to the previous websites, cssdesignawards too has a list of beautiful curated website designs to showcase.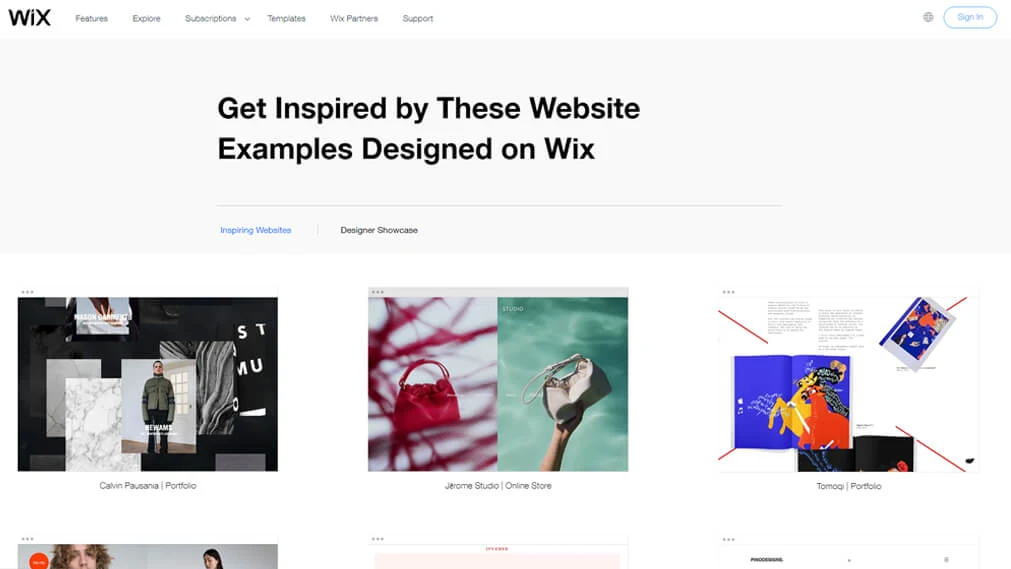 Wix is a drag and drop website builder. However, they have a great collection of showcase websites primarily built with Wix.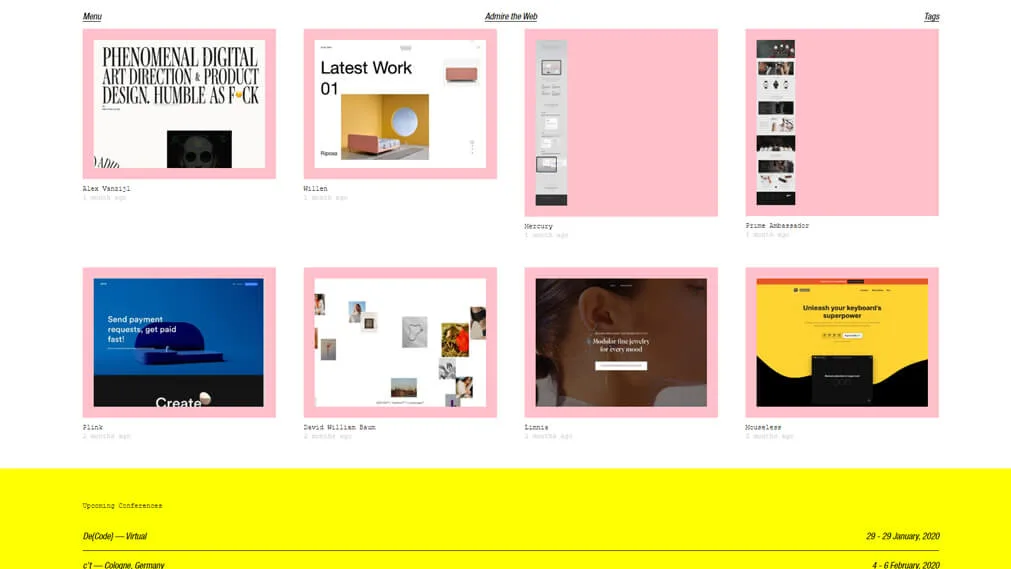 Like other purely web design inspiration websites, admiretheweb too has a vast selection of curated designs.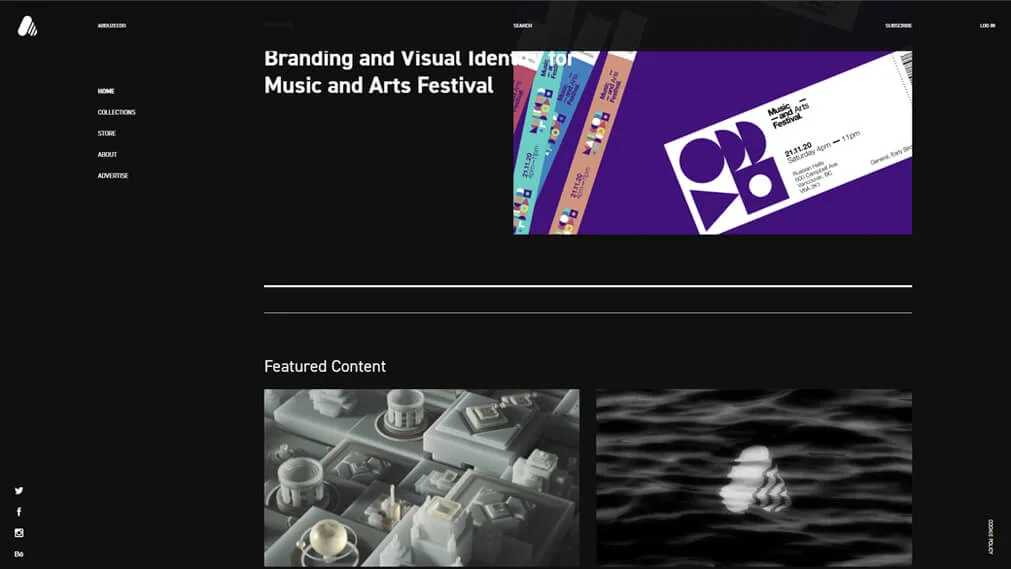 Abduzeedo does not limit itself only to web design. They have inspiration for print ads, graphics designs and various other illustrations.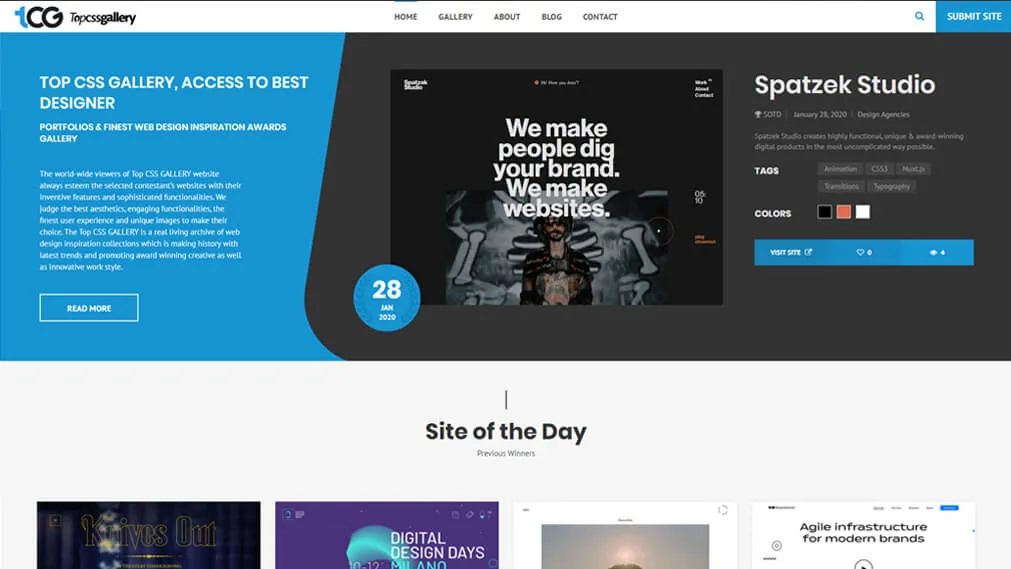 Top CSS Gallery is another website showcasing and awarding platform. Similar to few other websites in this list, they also have a 'Site of the Day' feature where they highlight the best site submission every day.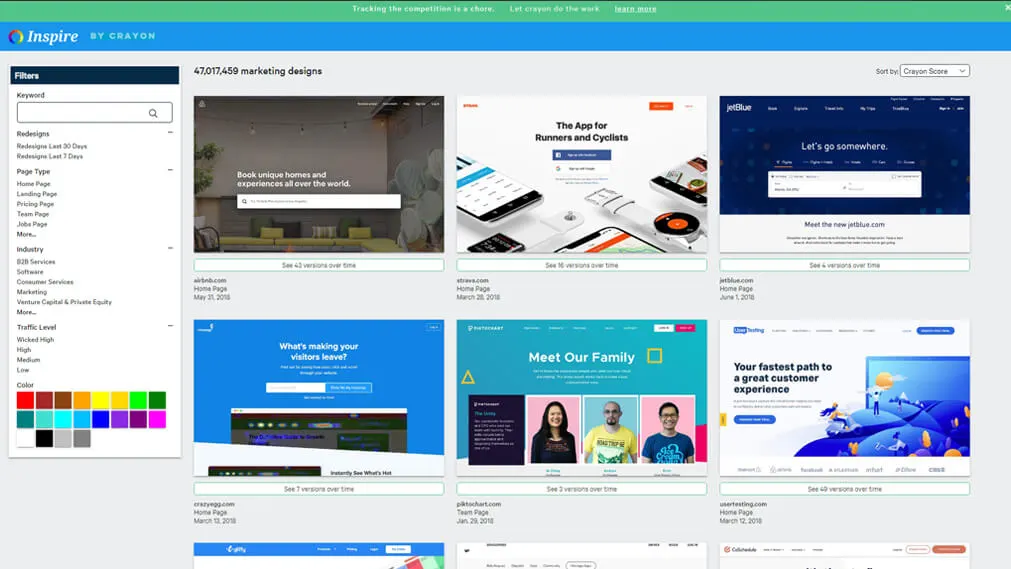 Crayon is a market and competition intelligence company. However, they have a wide list of beautifully designed marketing websites. In addition, they have 3 interesting filters to sort websites- Crayon Score, Latest, Traffic.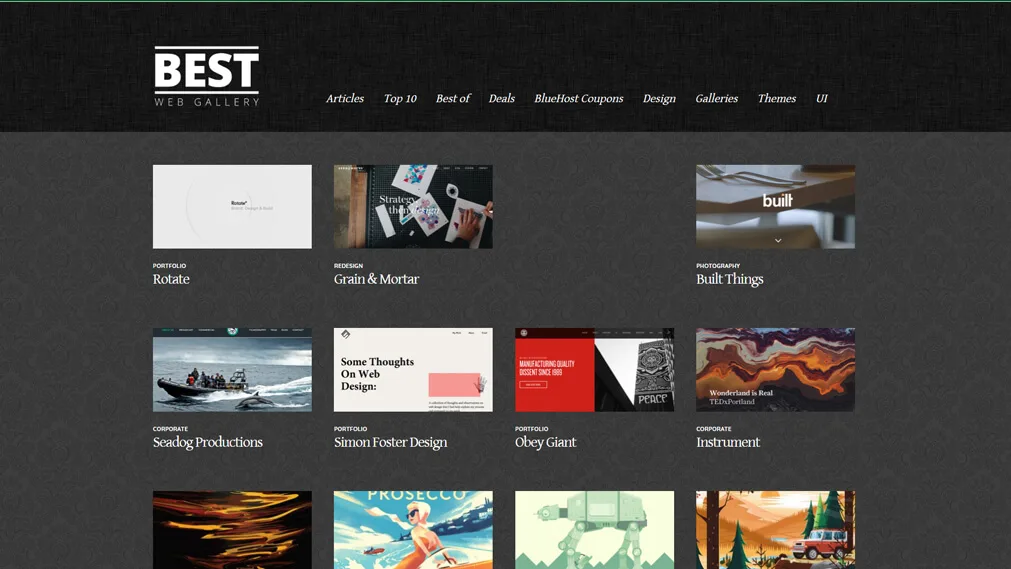 Best Web Gallery too has lots of curated web design for inspiration. However, most the designs in the website are from 2016 and we couldn't find any recent designs. But, that doesn't mean the designs are outdated as the site features some very good design for inspiration.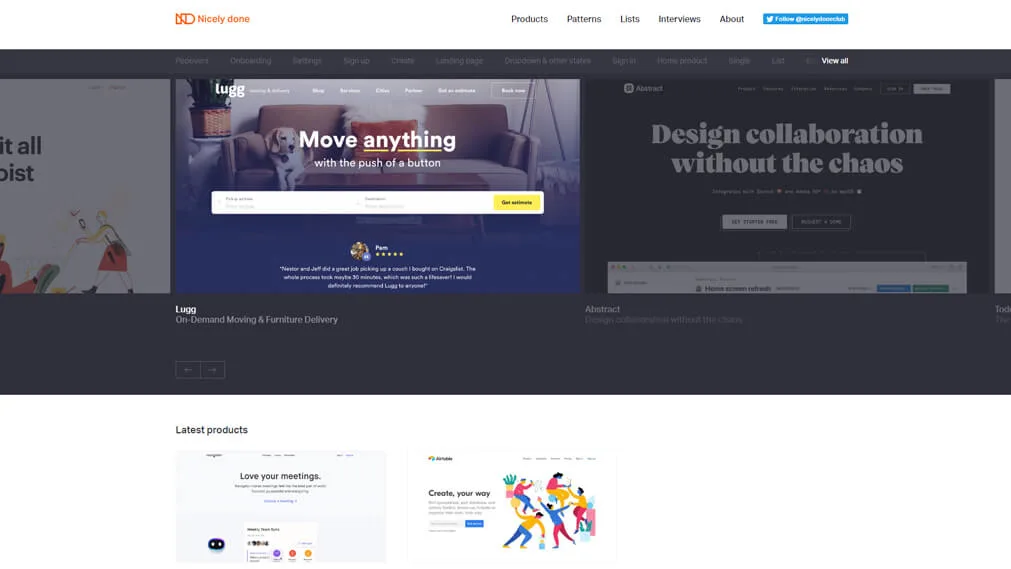 This website features website and apps design inspiration for marketing companies. Bertrand Bruandetis the founder and curator of the website and does a wonderful job at showcasing beautiful websites.
Themeforest is a marketplace for website themes. Therefore, they have a wide selection of beautiful website designs that you get ideas from.
Template Monster is another theme marketplace. Similar to themeforest, it too has a wide selection web design templates that you can look for inspiration.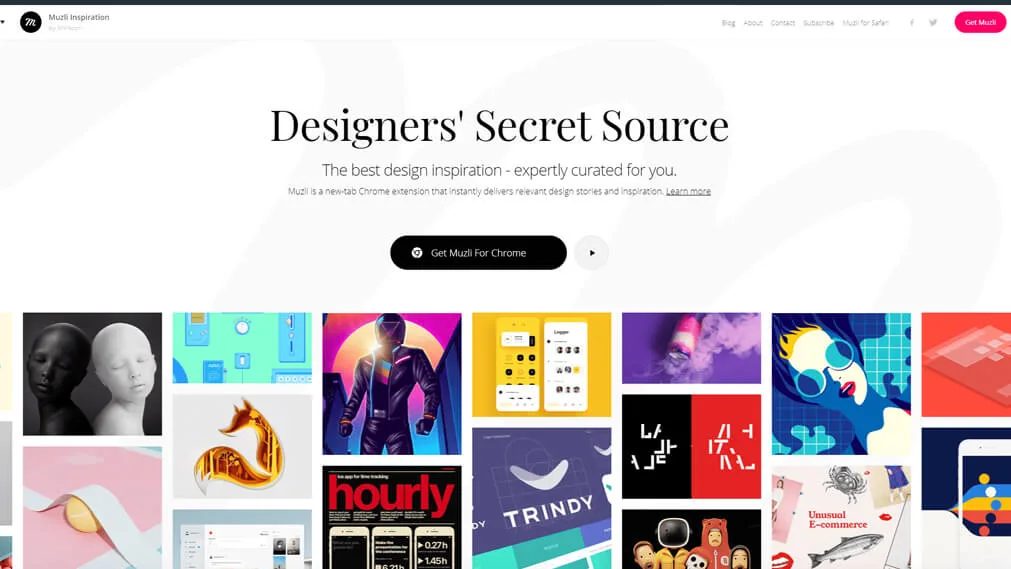 It is a chrome plugin. Muz.li is a must have for every designer as they showcase beautifully curated designs regularly.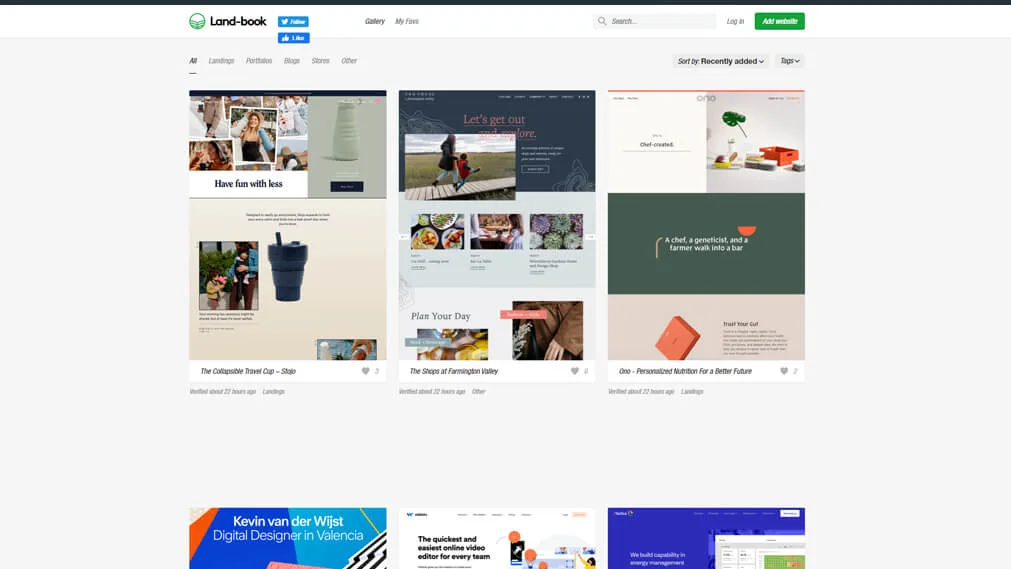 Landbook has a curated list of beautifully designed landing pages.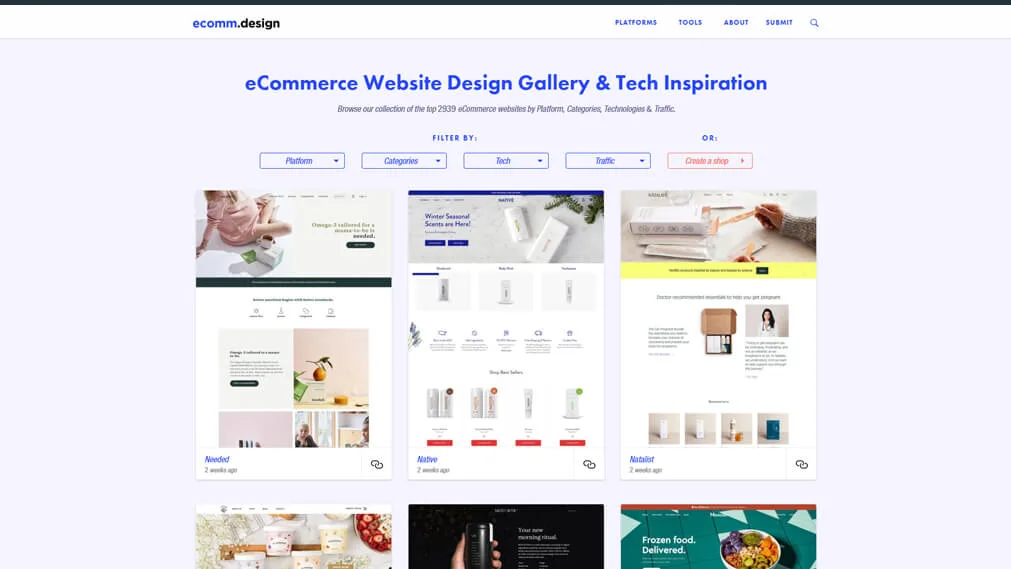 Similar to other websites, this site has design inspiration but only for ecommerce websites. In addition, they also list out the technology stack used in each website.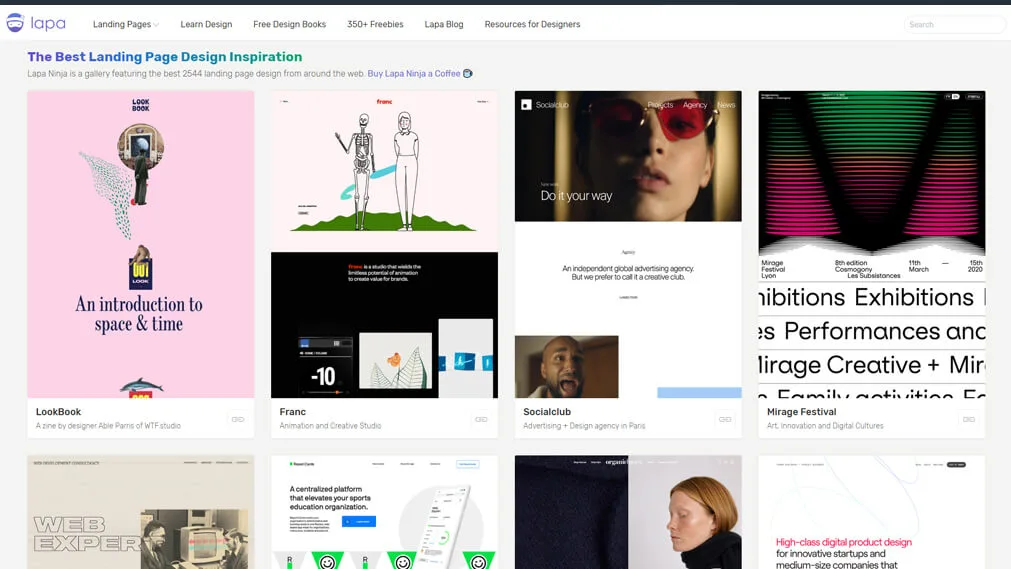 This is a landing page design inspiration website. Similar to land-book it too has a curated list of beautiful websites.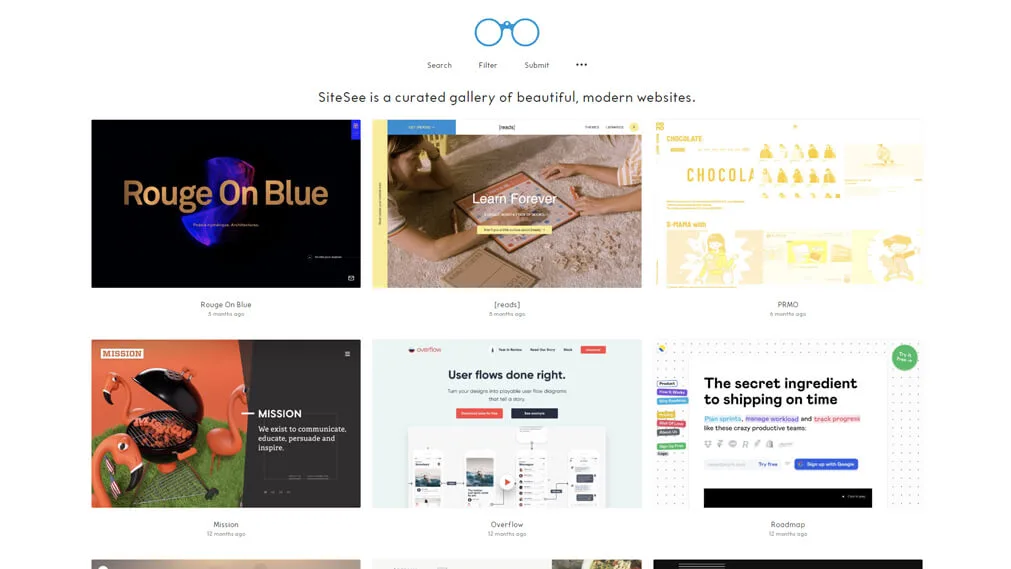 sitesee too has a beautiful list of websites for inspiration. In addition, they also have a chrome extension. However, it seems the website is updated regularly.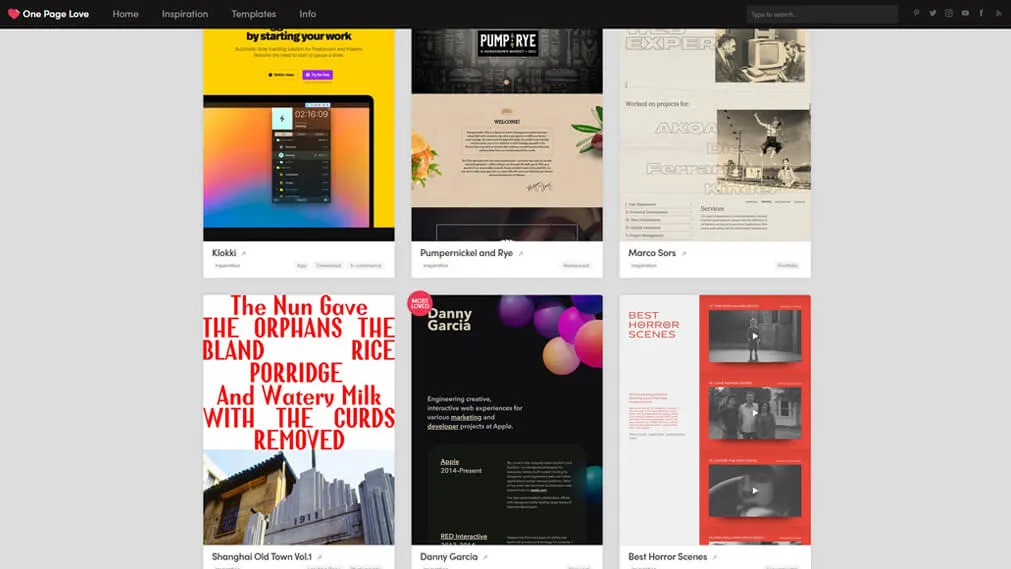 As the name suggests, onepagelove is a website design inspiration for single page websites.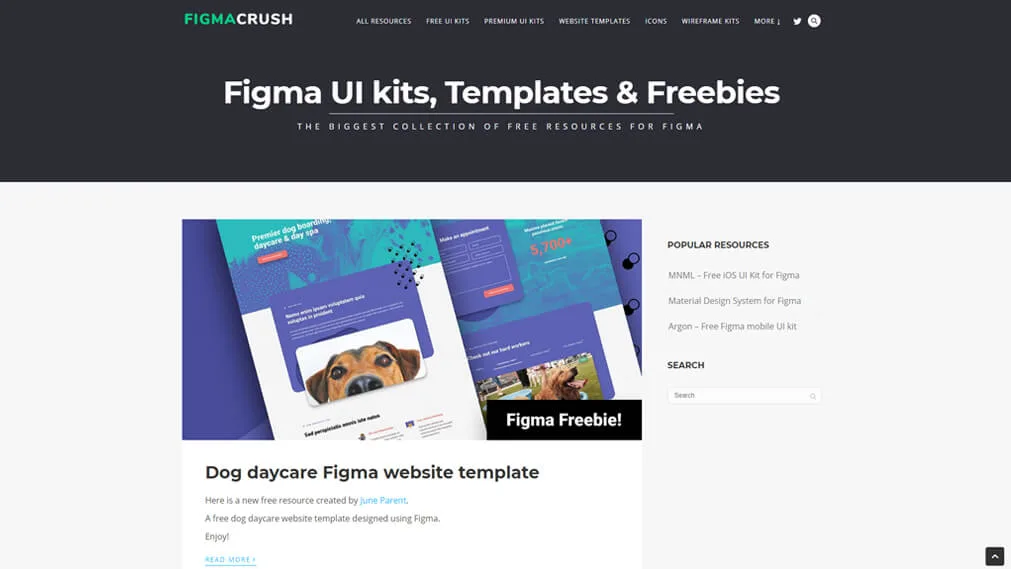 Figma is a design and collaboration tool. FigmaCrush is a website and UI design inspiration website for sites designed with Figma.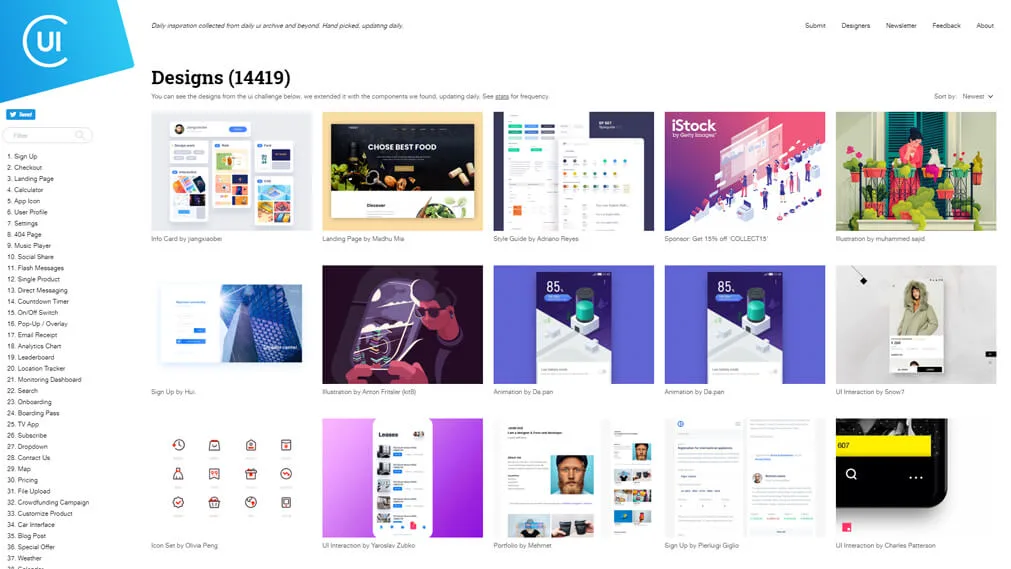 collectui is a collection of UI designs that you can look for inspiration.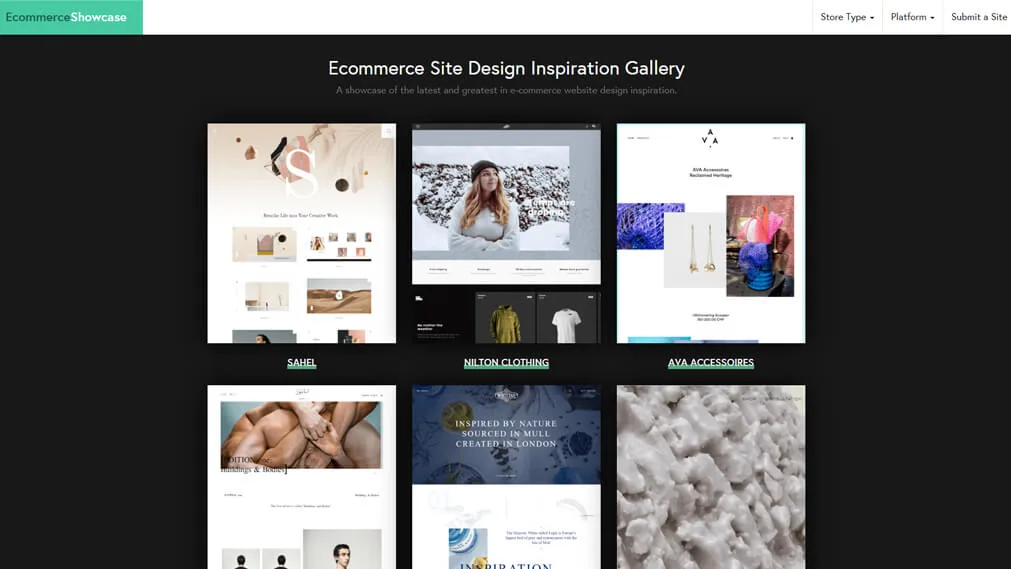 As the name suggests, you can get design inspiration for ecommerce websites here. In addition, you can also sort site by store type and platform.
Cartfrenzy is another ecommerce showcase website. Moreover they also have multiple sister sites dedicated to different types of website design inspiration- Blog Design Heroes, Folio Focus, Minimal Exhibit, WP Theme Love, and Type Inspire.
This website has designs sorted out alphabetically. Further, you can also sort websites by year and month here. Their website design list goes all the back to 2009.
The website itself has a very minimal design which is refreshing.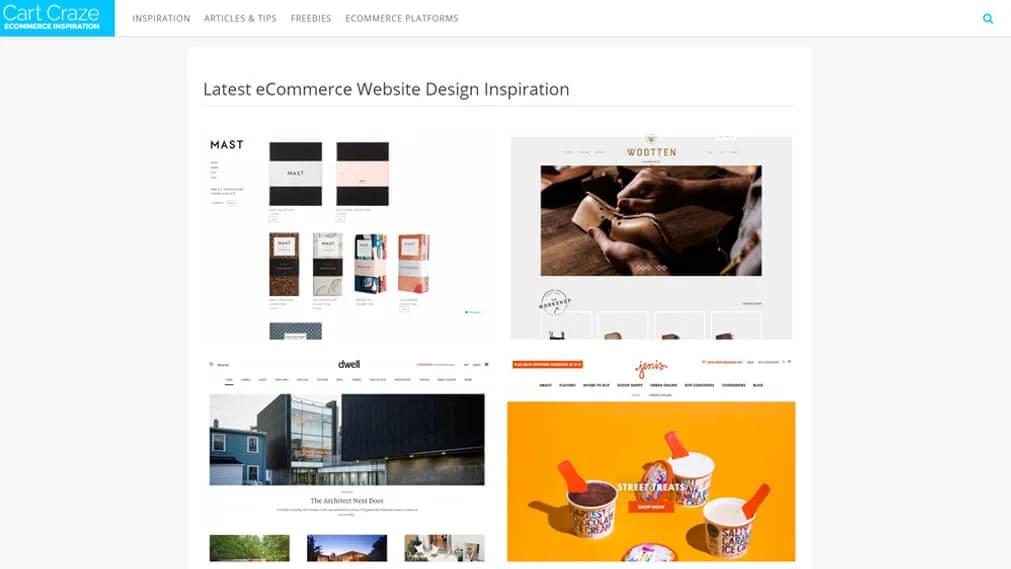 This too is a ecommerce design inspiration website. Similar to other ecomm inspiration sites, you can sort websites here by technology used.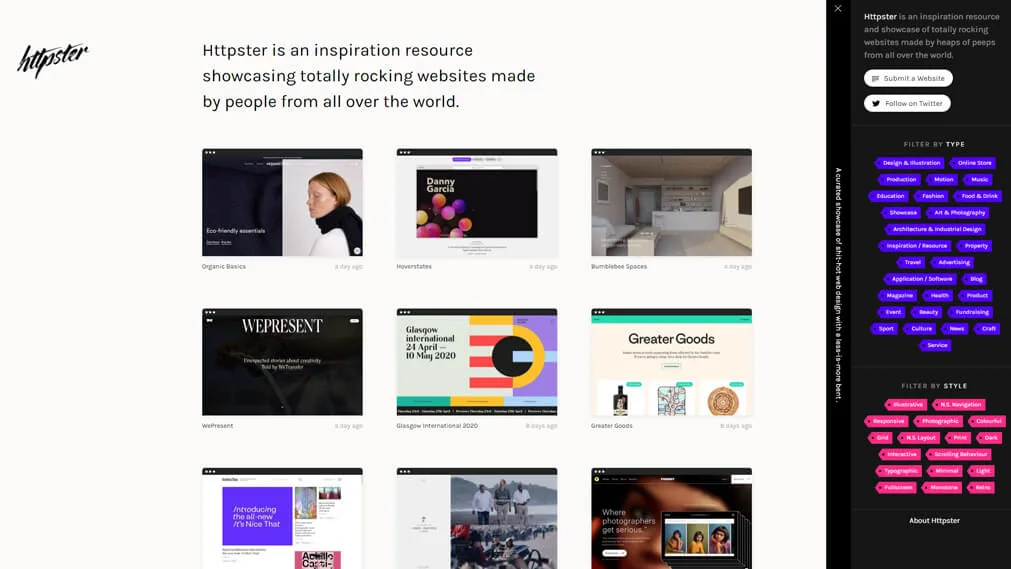 This is one of the better looking website we have seen. Similar to other websites in this list, the website contains curated website design for inspiration.
This is the most popular ecommerce plugin for WordPress. Woocommerce also has a showcase website having a list of website built with it.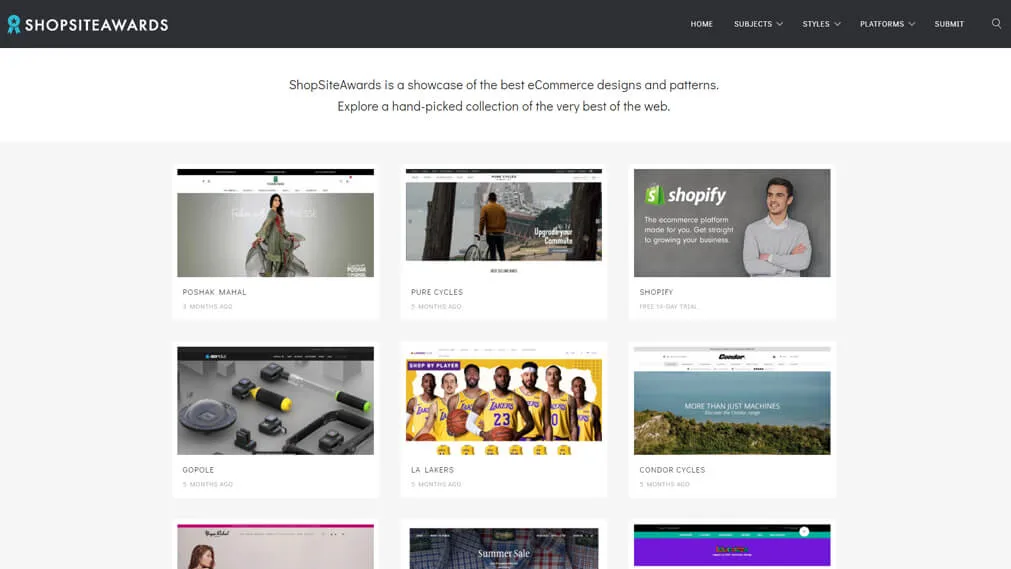 Shop Site Awards is another website focused on website design inspiration for ecommerce sites.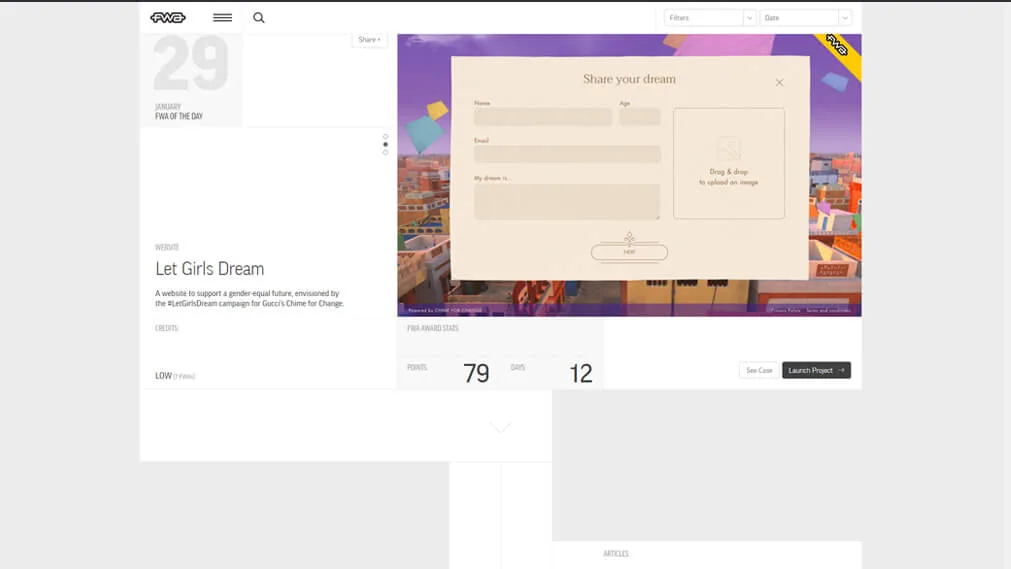 FWA is short for Favourite Website Awards. They are a website showcase website, said to have 300+ Jury from 35+ countries.
It is a web design inspiration website with a difference. The website has a list of unique and interesting websites can help you design your own unique website.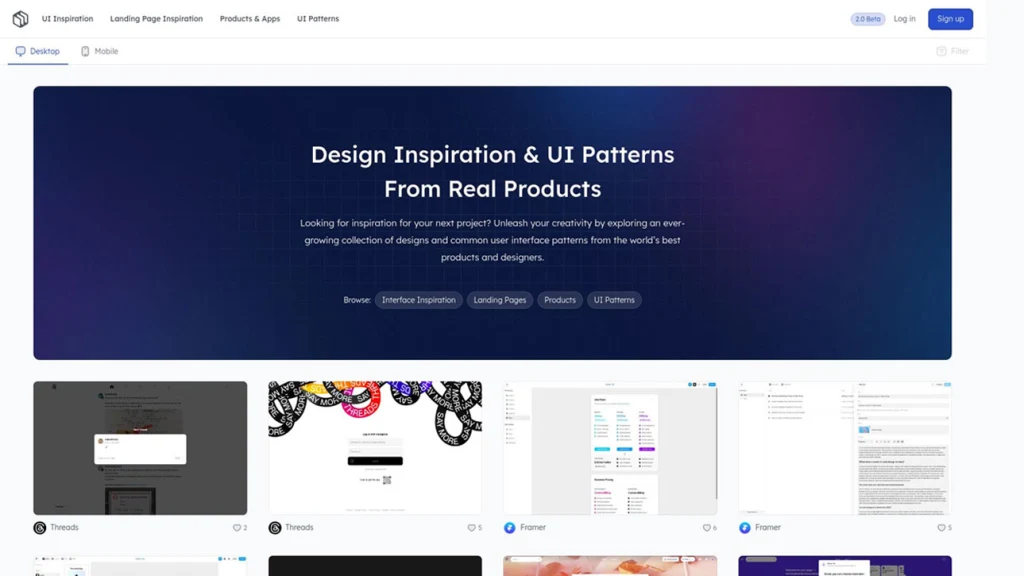 This website has Design Inspiration & UI Patterns From Real Products.
Similar to other websites in this list, this website too has a beautifully curated websites you can look for inspiration.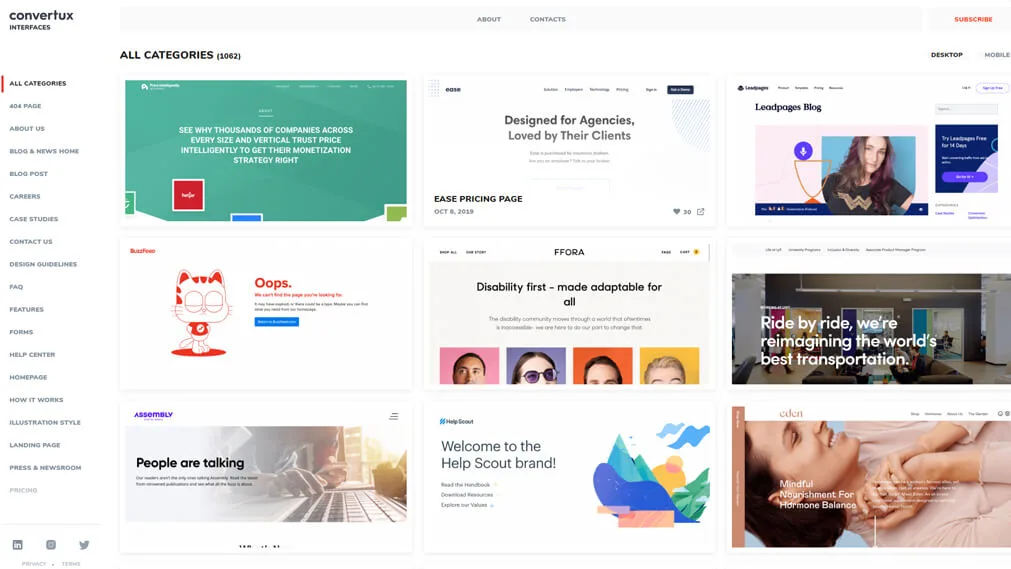 This website has a beautiful list of webpage designs. In addition, they divide the websites here into various pages and sections.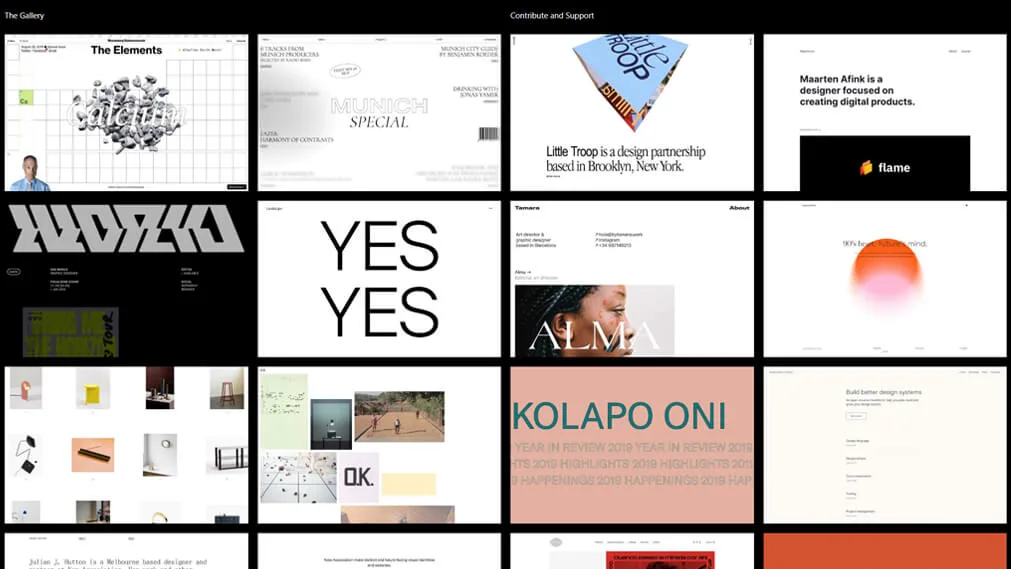 Similar to the other websites in the list, this website too has a beautifully curated list of beautifully designed websites.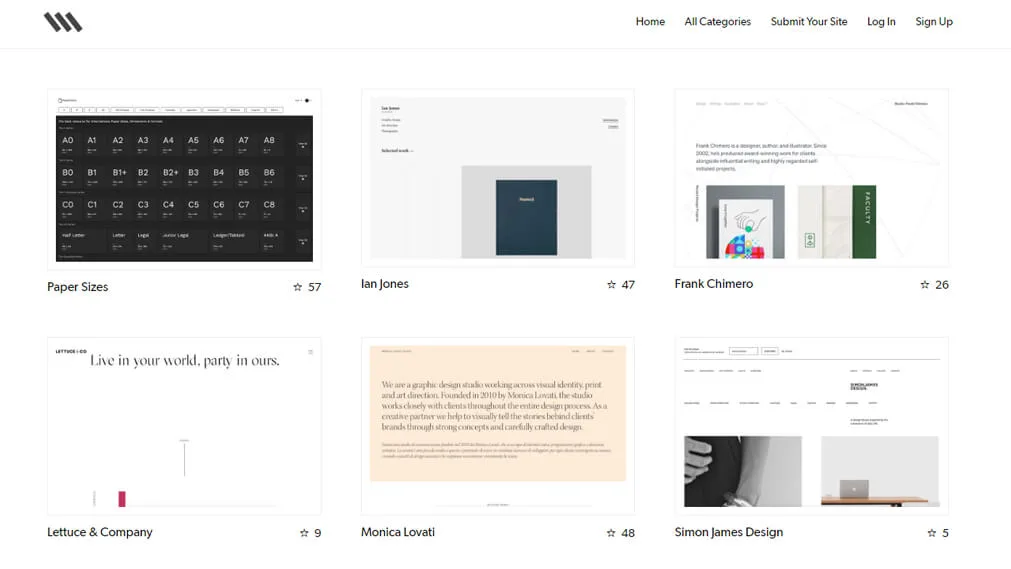 Here is another website that showcases beautiful websites for inspiration.
---
Conslusion
Website design is an interesting and fascinating field. However, it is not necessary to get inspiration from other websites. Inspiration can come from many place any time. You just have to keep your eyes open and design senses alert.
Are you interested in learning more about types of website? Check out our blog post- Experts' guide to most common types of websites.
---